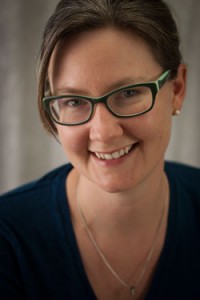 I am a writer, editor, and historian based in Philadelphia. Trained as both a scientist (B.S., chemistry, Purdue University, 1997) and a historian of science (Ph.D., University of Pennsylvania, 2002), I now work at the intersection of American intellectual and diplomatic history. My current book project, Freedom's Laboratory: The Cold War Struggle for the Soul of Science (under contract to Johns Hopkins University Press), focuses on the role of science as a form of cultural diplomacy during the Cold War. Put another way, its about the ways that ideas about science, freedom, and American-ness became intertwined during the era of hearts and minds.
Though the global focus is new, I've been working on the role of science in the Cold War for more than a decade. My award-winning first book, Competing With the Soviets: Science, Technology, and the State in Cold War America (Johns Hopkins University Press, February 2013) is a short, accessible introduction to the special role that science and technology played in maintaining state power during the Cold War, from the atomic bomb to the Human Genome Project. You can find out more about the book, and read an excerpt, by clicking on the tab above (or just click here).
As an independent scholar, I make my living as an editor and publishing consultant. I've also worked in scholarly publishing (as acquiring editor for the sciences at Rutgers University Press and editor-in-chief at the Chemical Heritage Foundation), radio production (as founding executive producer of Distillations, an award-winning podcast on the past, present, and future of chemistry), and university teaching (in the Department of the History and Sociology of Science at the University of Pennsylvania).
You can find out more about my projects and publications by exploring the tabs above. If you'd like more information, don't be shy! Drop me a line at audrajwolfe at gmail dot com. You can also follow me on twitter @ColdWarScience.
Representation: Mullane Literary Associates
Photograph © C. C. Wolfe Photography.